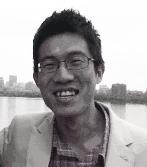 Dr. Sungho Tak
Postdoctoral Fellow Rotman Research Institute, Baycrest Centre
Research Focus
- My Research Interests are in biophysical modelling of neurovascular coupling mechanism, and statistical analyses of near-infrared spectroscopy (NIRS) and functional magnetic resonance imaging (fMRI).
- Present Research focuses on understanding the mechanism of vascular regulation underlying fMRI-based brain connectivity. Using arterial spin labeled perfusion MRI and MR angiography, I am quantitatively assessing the spatio-temporal contribution of cerebrovascular fluctuation to fMRI signal and its association with regional vasculature.
- Previous Research has focused on the development of statistical analysis methods for NIRS (i) to improve the spatial specificity of neuronal activity, and (ii) to estimate the oxygen consumption and supply during brain activation.
Education
2011: Ph.D., Bio and Brain Engineering, Korea Advanced Institute of Science and Technology (KAIST)
Academic Appointments
2012–2013: Postdoctoral Fellow, Rotman Research Institute, Baycrest Centre
Contact
3560 Bathurst Street, Rm.916
Toronto, Ontario
Canada M6A 2E1
Phone: +1-416-785-2500 ext 3644
Email: stak

research.baycrest.org