For more information, please see my profile
Empirical
Computational
Natasa Kovacevic
My current research interests are focused on brain "noise", variability, and connectivity and how these properties relate to behavior, development, and pathology. I work with functional neuroimaging data such as fMRI, EEG, and MEG. Unlike traditional mean-based analyses, where brain responses are estimated by averaging over multiple trials, "noise"/variability/connectivity based analyses must utilize single trial brain signals. It is therefore critical to preprocess the data using the best possible methods in order to remove numerous artefacts and confounds. I have developed sophisticated automated pipelines for preprocessing EEG and fMRI data. Both pipelines utilize independent component analysis (ICA) for artefact removal.

Some of the current projects are investigating changes in brain variability due to aging, maturation, task demands, consciousness levels (minimally conscious, locked-in, fully conscious), learning, and pathology (TBI, schizophrenia, epilepsy).
Vasily Vakorin
My research focuses on developing and testing mathematical and computational techniques for analyzing functional MRI, EEG, and MEG data. Specifically, I am interested in methods for studying functional integration in the human brain. Currently, I am working on inferring causal relations between neural activity in different brain regions.
Jennifer Heisz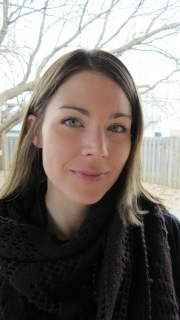 I use an innovative multimodal imaging approach to assess the spatiotemporal dynamics of the human brain that link to cognition and action. My research has three objectives: 1) to explore the space-time variance of human brain dynamics as a predictor of cognitive capacity and mental health; 2) to examine the extent to which eye movements reflect brain processes as a cost-effective means of diagnosing cognitive ability; and 3) to assess the interplay between perception and memory with particular interest in determining how this relationship changes as a function of learning and lifespan experience (e.g., physical health, occupation, and education). My work will help to unravel the complicated relationship between brain function, behaviour, and life experience as predictors of the cognitive capacity and mental health. This line of questioning has many practical applications; currently, I'm pursuing efforts to improve learning and memory retention in an educational setting for individual of all ages.

For more information visit www.jenniferheisz.ca
Gleb Bezgin
My research interests are concerned with studying processes in the human brain related to music perception. Of particular interest is how different properties of waveforms affect perception and associated reactions (e.g. emotional). I will use simultaneous EEG and fMRI for investigating these issues, and will evaluate them using the Virtual Brain model. DTI tractography and non-human primate axonal tract tracing data are used as anatomical constraints for the Virtual Brain. To incorporate these components into the Virtual Brain framework, a number of neuroinformatics tools are being developed. One of the ultimate goals is an implementation of the system which would be able to predict relationships between music properties, associated brain responses, and perceptional phenomena.
Kelly Shen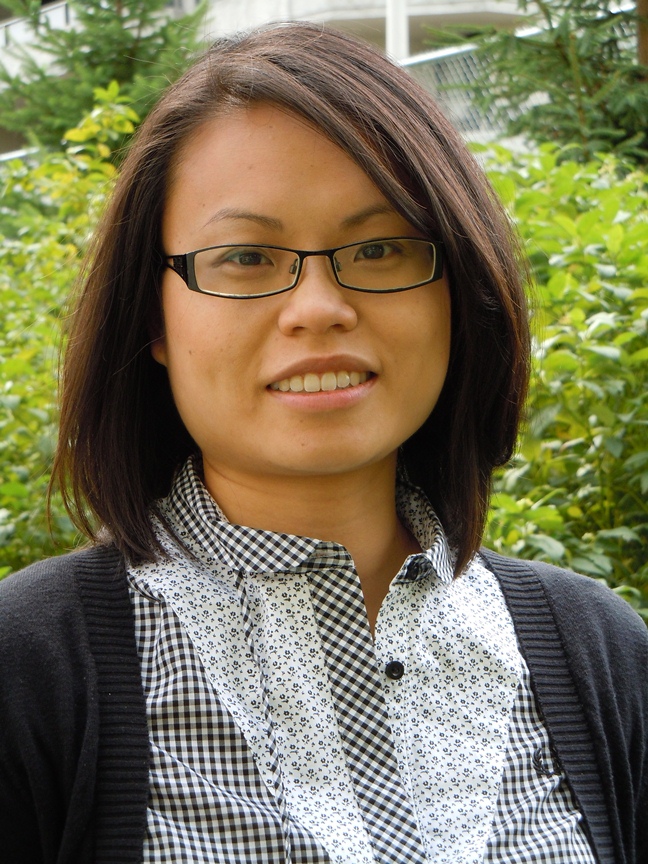 My general research interests are in elucidating the neural mechanisms underlying attention and memory. These two cognitive processes are critical for interacting with our complex environments. Specifically, my work focuses on the interplay between visual attention and visual working memory and how they work in conjunction to support our ability to explore our visual surroundings. To this end, I combine behavioral, eyetracking, and functional neuroimaging techniques to determine how interactions between brain areas allow us to efficiently explore our visual environment. Additionally, my research examines how changes in the interactions between brain regions lead to changes in cognitive performance as part of the aging process.
Marc Berman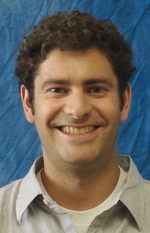 I am broadly interested in the neural and cognitive mechanisms that are involved in controlling thoughts, feelings and behaviors and how we may be able to improve those abilities. I employ a number of research techniques such as behavioral and neuroimaging experimentation as well as computational modeling and multivariate analysis techniques. In addition to studying non-clinical populations I also examine cognitive and neural functioning in individuals with major depression and women suffering from breast cancer, with the goal of finding common behavioral and neural signatures that underlie these seemingly disparate pathologies. Uncovering such commonalities may help lead to more efficacious treatments. Lastly, I am very interested in how different environments affect cognitive functioning, and in particular how interacting with nature (i.e., a walk in a park) can be beneficial for psychological functioning.
Zainab Fatima
My primary research interests revolve around studying the spatial and temporal dynamics of large-scale interactions that occur in the brain due to convergence of top-down (attentional) and bottom-up (stimulus-driven) processing. I use functional neuroimaging (fMRI) data to investigate how sensorimotor and cognitive systems are organized. By changing task demands and cognitive load, sensorimotor systems can change their interactions with cognitive systems and vice versa. I'm interested in studying the neural network properties of such dynamic interactions using multivariate statistical techniques such as partial least squares (PLS) and structural equation modeling (SEM).

My secondary interests lie in examining how the brain organization changes as a result of learning. I'm specifically interested in how the prefrontal cortex, parts of the basal ganglia and the hippocampus interact with each other at the beginning of learning a task and as learning progresses. I'm also fascinated by changing network dynamics in learning due to the type of strategy individuals' use. I will be exploring this area in more detail in further graduate work.
Michele Korostil
My research program uses functional MRI to examine the neural systems underlying practice-related learning effects in persons with schizophrenia.
Bratislav Misic
My research interests focus on the application of mathematics to the study of interactions in the human brain that give rise to cognition and behavior, as measured by functional neuroimaging and event-related potentials. One aspect is the analysis of these signals using multivariate statistical techniques developed in our lab. Though these methods are mostly employed in the study of higher processes such as memory, I am interested in using them to study the functional connectivity underlying lower processes such as motion perception. Another aspect is the characterization of brain signals from a dynamical systems perspective, where perception, cognition and behavior are treated as stable yet fluid emergent states of nonlinear neural interactions. I am interested in applying these ideas to neuroimaging methodology, both in terms of experimental design (which changes considerably when the objective is to cause qualitative changes in the system such as bifurcations) and analysis (where individual subject trends are often more telling than group trends). I am also interested in the related concept of signal complexity: how complexity varies as a function of task demand, and how task success varies as a function of complexity.
Anjali Raja Beharelle
My research involves investigating changes in neural networks associated with recovery after brain damage. I am interested in measuring integration and differentiation of brain activity in patients with traumatic brain injury (TBI). The nature of TBI pathology is diffuse, which suggests a more distributed network dysfunction. Therefore, in order to capture brain-behavior relationships in TBI, I am currently examining the interactions between neuronal groups rather than focusing on isolated brain regions. For my M.A. thesis, I am analyzing complexity in MEG signals obtained during a visual feature-matching task which is sensitive to impairments in attention after TBI. High values of complexity correspond to an optimal balance of functional specialization and functional integration. My initial results show lower values of complexity in some neural loci after TBI. This may indicate less information processing capacity in these regions. In addition, TBI patients with higher complexity values show less variability in performance, suggesting higher complexity may relate to improved function. Future directions of my research in this area will involve examining how complexity relates to processes involving large-scale neural interactions such as conscious awareness. Outside of this vein of research, I will also be conducting a project in collaboration with Mary Pat McAndrews at Toronto Western and Steven Small at the University of Chicago that seeks to understand changes in neural networks after childhood stroke.
Grigori Yourganov
My work is concerned with evaluation of performance of different statistical methods of fMRI signal detection. The evaluation is done on simple simulated data: this allows us to use well-known signal-detection metrics like ROC area and to study how performance is affected by such factors as contrast-to-noise ratio and dynamic range of the signal, network correlation, and sample size. Also, I am using metrics that don't require the knowledge of "ground truth", such as reproducibility of spatial maps and classification accuracy: I apply these metrics to real as well as simulated data sets. My emphasis is on multivariate methods, especially on Fisher's linear discriminant and quadratic discriminant; these well-known algorithms often outperform such popular methods as Independent Component Analysis and Support Vector Machines. Also, they usually perform better than univariate General Linear Model, especially when the network structure of the signal is manifest. I pay special interest to data sets of small size and low signal-to-noise ratio, which are common in fMRI studies.

A big part of my work is estimation of intrinsic dimensionality of fMRI data, that is, the number of principal components that defines the optimal approximation of the data set. My work shows that it is often better to select the subspace size that directly optimizes the data-driven metrics (e.g. spatial map reproducibility), than to use popular analytical dimensionality estimators like Minimum Description Length or optimal Bayesian evidence. Even though such analytical estimators have good asymptotic performance, they frequently produce sub-optimal results in data sets of small size.
Sarah Carpentier
My research focuses on neural network dynamics associated with brain-environment interactions. Specifically, I am interested in how information from our environment is integrated into our neural networks to produce higher order perceptions and our conscious appreciation of the world around us. In a current MEG study, I use musical excerpt stimuli as environment time series and measure the "matching complexity" between the musical time series and that of the corresponding brain signals. This serves as a measure of the degree of environment information integration in the brain. I am also working on a project that uses simultaneous eye-tracking and MEG acquisition to examine face perception, learning, and memory.
Erin Gibson
Maria Karachalios
I am the primary person who organizes and oversees the entire process of preparing and executing an MRI, EEG, or MEG study. My responsibilities also involve the acquisition and pre-processing of MRI, EEG, and MEG data. My experience with a specialized step in the pre-processing of MRI data – Independent Components Analysis (ICA) – lead to the creation of a guidelines document that is available for reference (please email me). I manage our lab's participant database as well as the internal content of our lab website. Each year I plan all aspects of Brain Network Recovery Group's annual meeting, held within Canada or internationally.
Tanya Brown
I recently graduated from the University of Toronto with an H.B.Sc, specifically with a Major in both Psychology and Biology. My predominant area of interest is in the field of neuropsychology with a focus on the neurobiological correlates of various pathological behaviors caused by dementia and other aging-related brain diseases, which is what I plan to make the focus of my graduate school studies. I am currently in the process of working on multiple projects which employ various brain imaging techniques, including functional magnetic resonance imaging (fMRI), magnetoencephalography (MEG) and electroencephalography (EEG) as well as other methodologies, such as eye-tracking and behavioral testing. I am involved in all steps of research projects, from the preparatory steps of experimental design, programming experiment paradigms, subject recruitment and administration of patient and control testing sessions, to data analysis and publication submissions. The ultimate goal of this research is to provide insight into the neural networks that are responsible for specific human behaviors and cognition. The more comprehensive understanding we have of a normally functioning brain can lend to a more efficacious understanding and treatment of compromised neural systems.
Hongye Wang
My background is in Electrical Engineering with a focus on signal processing. I am generally interested in various methods for analyzing neuroimaging data, such as data from fMRI, EEG, and MEG. Currently I am working on a project that investigates the functional connectivity of the human brain by using seed-based/ROI-based connectivity analysis. I also assist with running subjects and collecting EEG data, as well as preprocessing fMRI data using PLS and SPM.
Michael Cheung